19.04.2019
I created an update for MacOSX and Windows which can be easily installed with the Update Manager of Bio7. This update fixes some bugs (which affects Windows and MacOSX only), adds two new scripts in the R-Shell view and updates the ImageJ plugin to version 1.52o33.
Before you update Bio7 make sure that you make a backup of possible installed scripts and ImageJ plugins in the default script and ImageJ plugin location because these two plugins and their preferences will be updated (it might be a good practice to externalize these locations in the Bio7 preferences for updates in the future).
Installation:
1. Add the update sites below to the Update Manager (Help->Install New Software)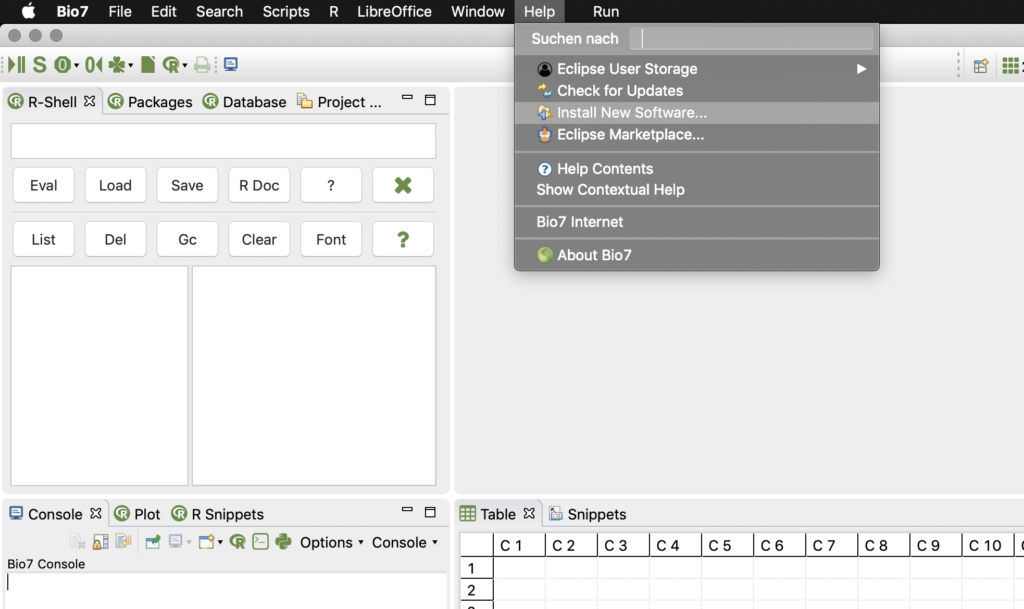 2. Add the URL (Location) of the Update Site (see below).
3. Close the Update Manager and then check for Updates (Help->Check for Updates).
4. Select Bio7 and confirm all licenses and unavailable certificates during installation.
Update Sites for Windows and MacOSX:

Windows: https://bio7.org/update/win/repository
Mac: https://bio7.org/update/mac/repository